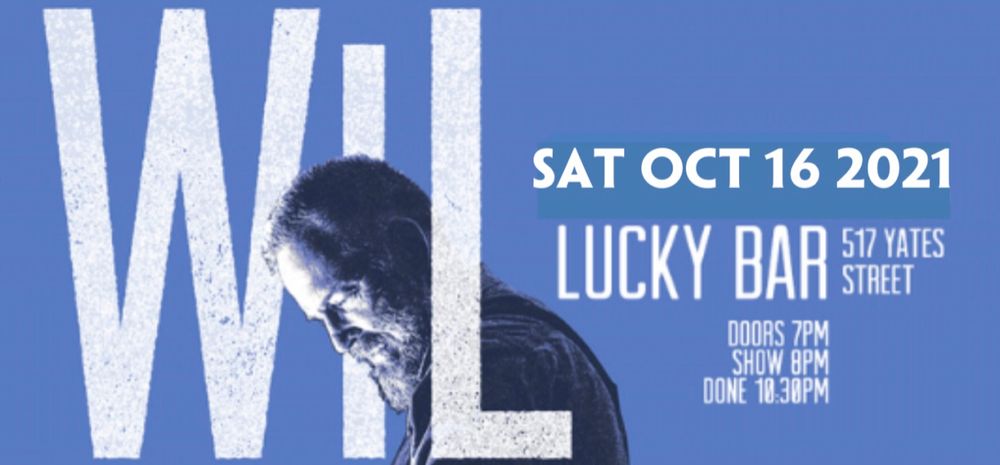 A Message to All Fans Who Bought Tickets to WiL at Lucky Bar 
Due to the unprecedented circumstances surrounding COVID-19, Lucky Bar is closed and therefore unable to host our October 16th show.
It has been a struggle, to say the very least for venues and promoters to operate with so many hurdles encountered. With severely reduced capacity restrictions it is just not possible to host a show let alone a sold out one like ours was.
 As this was an Eventbrite ticketed show we do not have access to names of ticket buyers so, whoever you are, please stay with us, keep an eye on our socials (see the icons above) as we are busier than ever getting ready to launch a brand new album and tour in 2022
AND, we promise that when we return to Vic it will possibly be the best god damn show we ever played. 
Check the email associated with your EVENTBRITE ACCOUNT for your refund 
Please take care of yourself and each other and we'll see you soon (hopefully🤔)
Tour Dates
Click the 'Track' button and instantly get notified when a new show is announced.