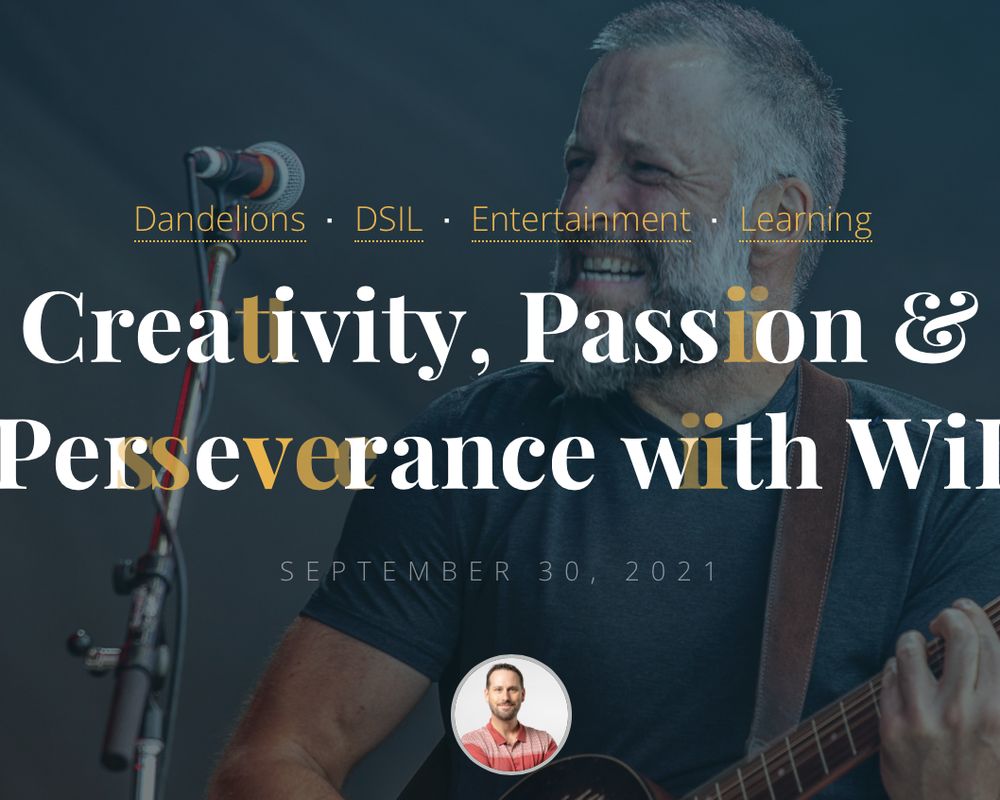 Creativity, Passion & Perseverance
with Scott Coates
What motivates people, how they find their passion, cultivate creativity and persevere is fascinating. Some individuals seem to magically have it all figured out. Those in the public eye can particularly appear to practice their passions effortlessly. But more often than not, the reality is they encounter the same struggles and roadblocks as everyone else. They have to put in the hard work to remain productive, prolific and happy. Stoking creativity and passion requires constant maintenance, deliberate and sustained effort.
Listen to Scott chat with WiL on this topic and more... just click the button below
Getting To Know WiL
WiL has built a loyal following many musicians would love to have. In this fickle business, what's kept him going for so many years, what does he still love about music, and what's next
Salish Wolf Podcast - Inspirational stories of extraordinary endeavors!
Episode 15: WiL, On Music, Love and Loss