"

The ease with which WiL explores a wide spectrum of themes and styles in his song writing shows a lifetime of fearless musicianship. His tunes are catchy but not overstated - a dynamic performer who effortlessly balances out moments of gritty intensity with moments so tender you swear you hear is heart beating through the microphone"
— Chart Attack Toronto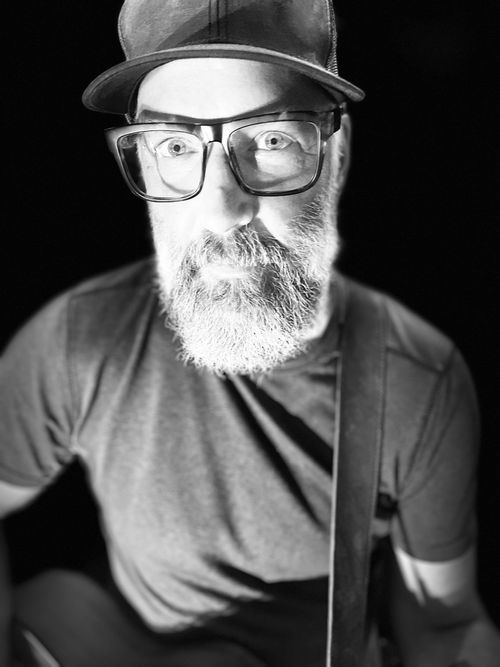 WiL - Short Bio
His shows have been coined as legendary; his guitar style; 'mesmerizing'; captivating listeners with his unusual strumming technique while creating lush, fat and full acoustic guitar sounds that have become signature to the fiery, silver bearded west coast based frontman that heads up the Indie folk rock outfit known as WiL. 
WiL has been writing, recording and touring since the release of his thrice WCMA nominated ( including a nod for Best Live Act ), debut album, Both Hands, sending him on tour across Canada with Colin James, Matthew Good, Jann Arden, Burton Cummings and Matt Andersen to name just a handful.  
With countless shows under his belt, and a few sweet accolades that include penning 'Roam',, the award winning anthem for Travel Alberta and 'Ride', The Calgary Stampede's 100th year anniversary song, it was during co-vid, that WiL feels he found a kind of sanctuary in penning the lyrics for his 6th studio album 'The Gold Mine'; an album that exemplifies the ability of the human spirit to find beauty where only coal dust seemed visible. 'I'm Sorry', the authentic and vulnerable lead single is one of those rare nuggets, helping pave the way onto select curated playlists like this one    
Fastidious. Yes. Meticulous. Yes. A.D.D.?? Probably, but it's precisely these attributes that have landed him some pretty cool gigs. Standouts include opening for soul legend Mavis Staples, Canadian Indie darling, Feist, The Hip and one of his music heroes, Ray LaMontagne.
Artist Website 
Music at linktr.ee/ibreakstrings
Download Various Other Bio Sizes Here